Research In Motion's joint chairmen and chief executives, Mike Lazaridis and Jim Balsillie, have resigned as part of a long-awaited shake-up at the embattled Canadian maker of the BlackBerry smartphone.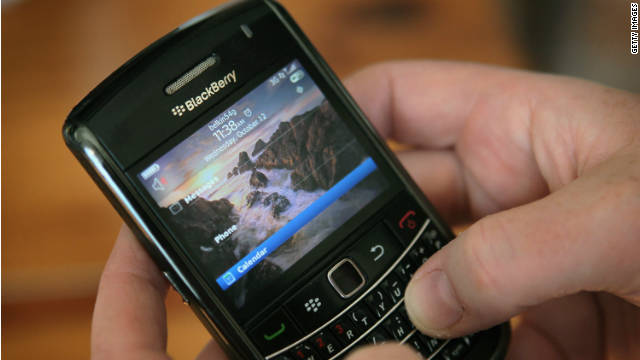 RIM said late on Sunday that Lazaridis would continue to play an active role as vice-chairman and head of a new board committee on innovation. Balsillie is leaving the company, but will remain a director.
The new chief executive will be Thorsten Heins, chief operating officer for product and sales. Heins, a 54-year-old German, joined RIM in 2007 from Siemens, the engineering group.
RIM presented the changes as an orderly succession initiated by the two former chief executives. "There comes a time in the growth of every successful firm that the founders realise that it's time to pass the baton," Lazaridis told the Financial Times.
Barbara Stymiest, former head of the Toronto stock exchange and a senior executive at Royal Bank of Canada, was named chairman. RIM also said that it was seeking a new chief marketing officer. Prem Watsa, a prominent Canadian investor, has joined the board.
However, RIM shares have lost more than three-quarters of their value in less than two years as the company has struggled to respond to mounting competition, especially from Apple's iPhone and Android-based devices.
Shareholders have become increasingly restive over the BlackBerry's sliding market share in North America and by delays in the rollout of new devices and a fresh operating system. Some dissident shareholders have pressed for management to be replaced.
I'm here to ensure that RIM remains one of the top three wireless leaders in this industry
Thorsten Heins, new chief executive of RIM
The problems have fuelled speculation that RIM could become a takeover target. Nokia, Microsoft, Amazon and, most recently, Samsung, have been mentioned as possible suitors.
Nonetheless, Heins said, "I'm here to ensure that RIM remains one of the top three wireless leaders in this industry." In particular, he said he planned to "fortify" BlackBerry's position in the corporate market.
"I want to maintain the focus on enterprise, but we need to communicate a bit more with our consumers. We need to do more marketing."
His priorities include the planned launch of a new version of RIM's much-maligned Playbook tablet next month and the rollout later this year of the BlackBerry 10 operating system. He trumpeted these developments as well as the recent launch of the BlackBerry 7.1 device as evidence that RIM is responding vigorously to the challenges it faces.
Lazaridis, an engineer, founded RIM in the late 1980s, while Balsillie, whose expertise is on the marketing side, joined in 1992. Both men are significant shareholders and said on Sunday that they would remain so.
RIM shares dropped 3 percent on Friday to C$17.34. News of the shake-up is likely to prompt an uptick on Monday, although some may be disappointed that the company did not turn to an outsider as the new chief executive.